Aaron (RuneAd Owner) | 11.15.20
The Nightmare and Chambers of Xeric QoL
The Nightmare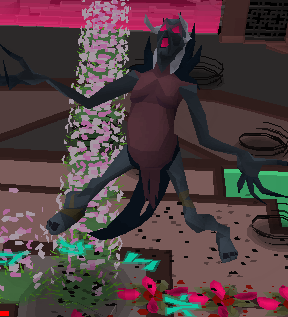 Update (Nov 12th - 12:05pm GMT)
An issue causing The Nightmare of Ashihama fight to not start when multiple players attempted to wake her simultaneously has been resolved.
Gielinors scariest boss has been updated this week in-line with the changes you voted for! She says thank you and also [guttural screeching noises].
To kick things off, The Nightmares initial start timer has been reduced from 40 to 30 seconds. If youre brave enough to fight her more than once in a row, youll need to use the Disturb option to wake her from her slumber, which will start a 10-second countdown.
Youll also notice some changes to one of the key parts of The Nightmare fight itself. From today, when fighting her in groups of six or more, 200 will be added to her shield and 30 will be added to her totems, down from 400 and 60, respectively  all of which should make the fight more exciting. In addition, you can now use Prayers to fully negate the damage from The Nightmares husk and parasites.
Theres good news for treasure seekers, too! Firstly, the cost of the Eldritch Staffs Special Attack has been reduced from 75% to 55%. Secondly, your chance of getting your own Little Nightmare pet has been rescaled depending on the size of your group. Heres the new drop chances:
Number of Players
Chance to Drop
1 - 1/800
2 - 1/1600
3 - 1/2400
4 - 1/3200
5+ - 1/4000
Lastly, weve resolved the audio bug that was making the sound effect played when The Nightmares Confusion Curse ended too quiet. Weve also resolved an issue where The Nightmare would sometimes appear to be facing away from the player who took damage, because she was re-targeting the player with the highest Defence halfway through her attack.
Chambers of Xeric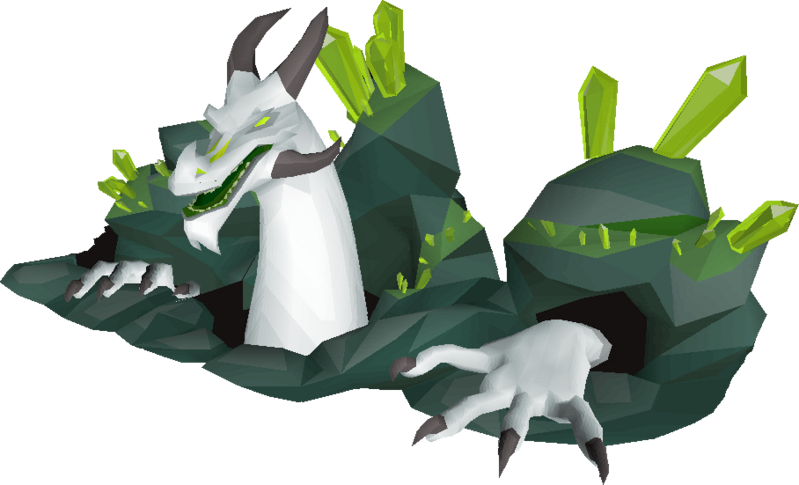 Meanwhile, across the pond, Chambers of Xeric has also undergone a few renovations.
Most excitingly, weve hired the finest lizardman architects to update the map pools! Maps in the large pool now uniformly contain five combat and three puzzle rooms per raid. The regular pool now has equal amounts of small and medium raids.
To complement this change, a secondary checkbox has been added to the Party Board outside the Chambers of Xeric that lets you toggle between regular and large map pools. 
Now, onto everyones favourite little dudes - scavengers! From today, scavengers will spawn more consistently, with a preference for locations near players. This should make them easier to catch, which in turn will make this room a little less frustrating.
In addition, when killing a scavenger, a message will appear that makes it clear who will receive the drop.
Lastly, if an Iron player deals the most but not all of the damage to a Chambers of Xeric boss, all other raiders will receive a message announcing that they have earned the drop. This message will override any chat filters you have enabled, so dont worry about missing it.
Keep an eye out for more Poll #73 updates in the coming weeks!
Leagues II Trailblazer Hotfixes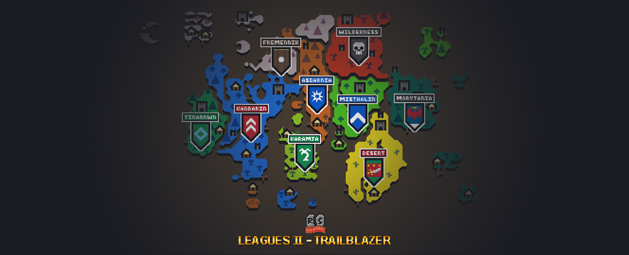 Hotfix November 11th at 16:10 GMT:
We received a number of player reports regarding Ice Barrage casting faster than intended with the Double Cast Relic. Upon further investigation, we have identified and resolved a bug that was causing Ice Barrage to cast faster with certain weapons, specifically Ahrims staff.
This bug meant that in almost all PvM scenarios, using Ice Barrage with the Ahrims staff was the best possible damage output achievable.
Much like the Bind spells accuracy bug, we considered making no changes at all and leaving this as an additional perk of the Double Cast Relic. If Ice Barrage was unintentionally faster for all weapons within the game, then its likely wed have kept this behaviour during the League. Ultimately we decided that leaving this bug in-game would be unfair to anyone that planned their route based on optimising their single-target damage with items such as the Sanguinesti staff, something youd expect to perform better than an area of effect attack with a much lower requirement item.
Ice Barrage will still remain to be 100% accurate with the correct gear, making it a very strong option throughout the entirety of the League, but there will be certain encounters where other equipment setups are more viable.
Changes added within this week's update launch:
Another week, another round of cheeky fixes to our new favourite game mode! Heres the list of changes for this week:
Here are the points thresholds for each rank in the Trailblazer League as of the time of this update:
Dragon: 25,240
Rune: 18,310
Adamant: 8,990
Mithril: 4,480
Steel: 1,730
Iron: 530
Bronze: 100
Golden Gnomes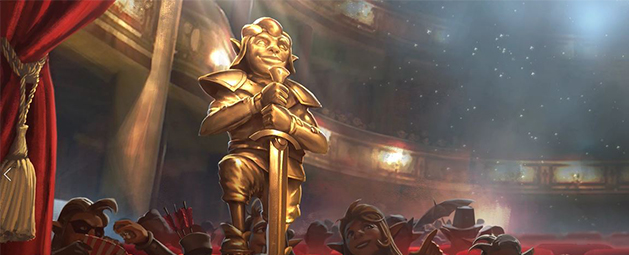 Dont forget, our all-singing, all-dancing, and all-digital 10th Annual Golden Gnomes Awards live stream will take place on Friday November 20th at 19:00 Game Time. Dont miss out!
In Other News
The Halloween event has been removed from the game. Ricks head has been returned, and hes gone back to studying magic. Any candy you receive from the Magical Pumpkin in your Player Owned House is now bankable.
Players can no longer be dragged randomly if they spam click a Fishing spot before it moves.
Random event prevention now works in the God Wars Dungeon.
Weve switched up the order in which God Sword Shards are checked when Smithing, so the engine will aim to get you a full blade instead of lots of half-blades.
The Amulet of Avarice now works within the Wilderness Slayer Cave.
When starting a new quest a message will now appear in the Chat box to tell you which quest you started. Similarly, the message given upon finishing a quest now specifies which quest was just completed.
Should you feel like helping us shape the game, have a go at this quick n easy survey.